'Business as usual,' might be easy to infer from this week's rankings after quickly noting USD in the top spot and JPY at the bottom. However, the euro has traded in the green against most major pairs, and the Australian dollar has continued to look vulnerable losing ground once again. Performance of individual currencies USD, EUR, JPY, GBP, CHF, CAD, and AUD in all their pair combinations against each other is measured and weighted equally when deriving the week-over-week net change found below; currencies are then ranked on their overall percentage net change. 1. USD (+0.8%) US dollars gained ground on every major pair except for EUR in the last week of trading as projections for US interest rates edge higher on greater inflation fears in the US than abroad. The greatest USD performance came at the expense of Japanese yen.
2. EUR (+0.7%) For a week that some could summarize as being broadly bullish USD, the euro held its own appreciating against other major currencies like GBP, JPY, and AUD. EUR/GBP in particular has moved back near highs for the last year of trading.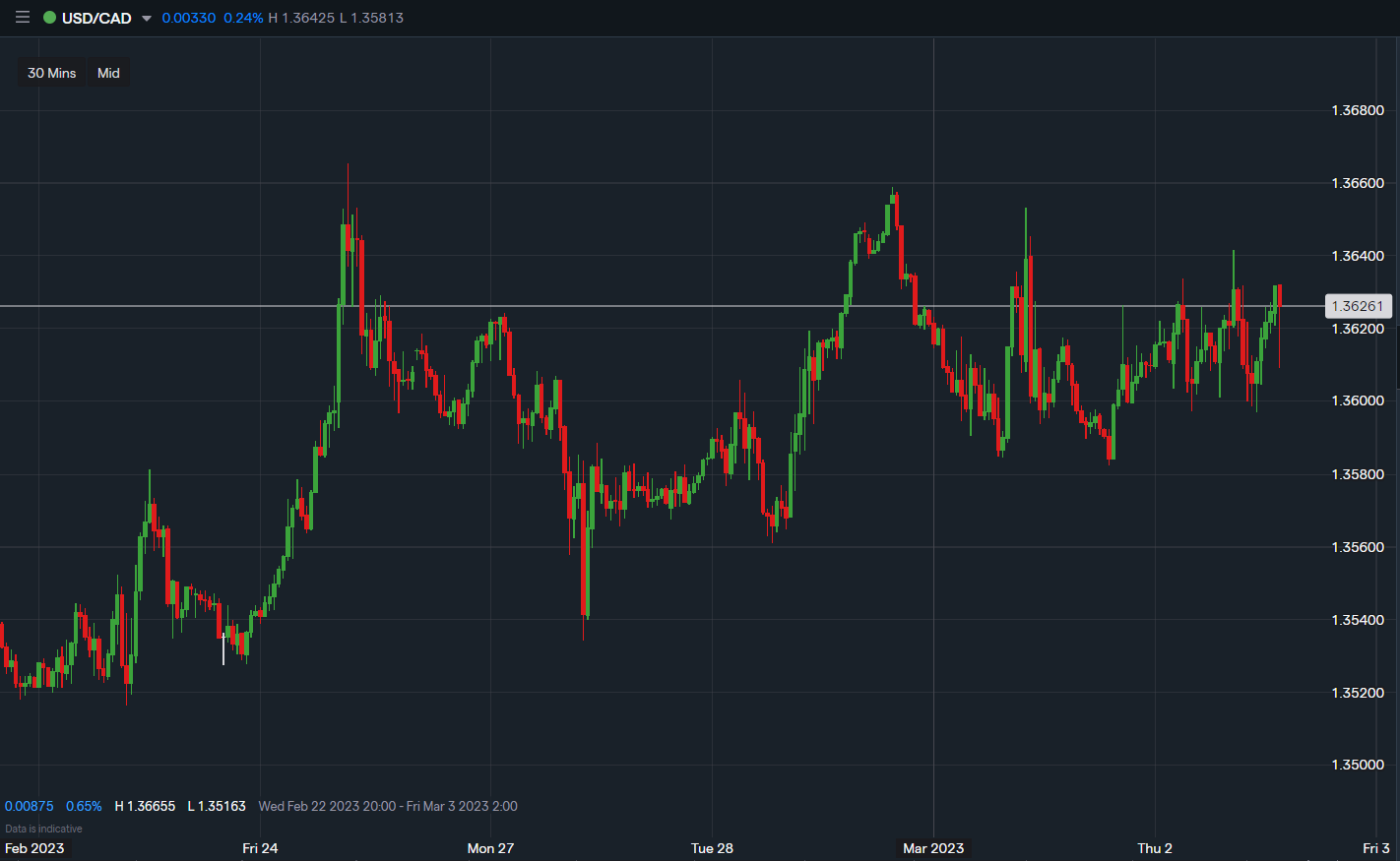 3. CAD (+0.3%) Canadian dollars were able to stay positive against the average major currency even though CAD lost more ground to USD this week. The Australian dollar's continued decline aided the Canadian currency as AUD/CAD fell back below 0.92.
4. GBP (+0.1%) British pounds stayed mostly unchanged this week – losing some ground to USD and EUR while making it up against JPY and AUD. GBP, however, has become the weaker of the two when compared to the highly-correlated EUR.
5. CHF (-0.4%) Swiss franc depreciated against most major currencies, albeit only slightly. Though the losses were relatively miniscule, CHF has become the weakest of the major European currencies losing value to both EUR and GBP.
6. AUD (-0.5%) Though there's plenty going on in Australia leading into next week's rate decision, AUD's high correlation to Chinese stocks seems to be having a negative effect. For the moment, it appears as though Aussie dollar is trending with the overall equity market making losses indiscriminately over the last week.
7. JPY (-1.0%) Japanese yen fell in exchange rate to every major currency on the board as the bullish run JPY took to start 2023 seems to be fading. The yen couldn't even muster gains against the vulnerable AUD. Worries of continued low interest rates in Japan are not helping the currency. ____________________________________________________ This information has been prepared by IG, a trading name of IG US LLC. This material does not contain a record of our trading prices, or an offer of, or solicitation for, a transaction in any financial instrument. You should not treat any opinion expressed in this material as a specific inducement to make any investment or follow any strategy, but only as an expression of opinion. This material does not consider your investment objectives, financial situation or needs and is not intended as recommendations appropriate for you. No representation or warranty is given as to the accuracy or completeness of the above information. IG accepts no responsibility for any use that may be made of these comments and for any consequences that result. Any research provided should be considered as promotional and was prepared in accordance with CFTC 1.71 and designed to promote the independence of investment research. See our Summary Conflicts Policy, available on our website.