This document describes the premium website widgets which are available for brokers (and other premium users) running competitions using www.fxblue.com technology. These widgets are not available to people running free peer-to-peer competitions through FX Blue.
All the widgets are HTML5 components which can be included in your own web pages using simple iframes. You can also open the URLs in pop-up browser windows, send the URLs as links in email to participants etc.
The widgets are responsive to any screen/container dimensions, including mobile devices and tablets. All the widgets are available over either http or https. (The example URLs in this document use http, but you can replace this with https).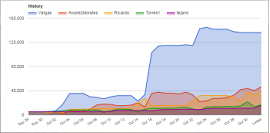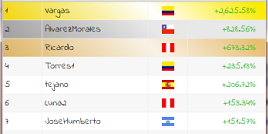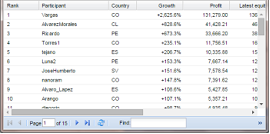 You can even respond to events within the widgets, linking them together e.g. so that your page displays a chart of the history for a participant when someone clicks on a name in a leaderboard.
The facilities available to premium users also include a CORS-friendly JSON feed which you can use to build your own widgets hosted on your own server, and an XML feed designed for back-office use such as data import into Microsoft Excel.